Mon 02/01/10
This contest is not over!
Forget the 31st January as date for The Grand Final in The Mr and Miss Moolto 2010 contest.
The final standing before the jury will be on the 27th of February!
So far five male and five females have been chosen for finalists.
Males
RicoRacer Flux
Spencer Christenson
Jarl Soderstrom
Apollo Call
Salvo Waydelich
Females
Haidyn Inglewood
Diconay Boa
Mina Pelazzi
Julia Brand
Suri Alex
Here they are in the order of most popular so far according to the scores they got from the jury and the votes they got from the contests group members at the semi final).
In this next step of Mr and Miss Moolto contest it is told the contesters will have to prove their ability to teamwork and show their creative sides, according to latest news on the Moolto group site for this contest.
The 13th-27th of February the voting for the group members will open again.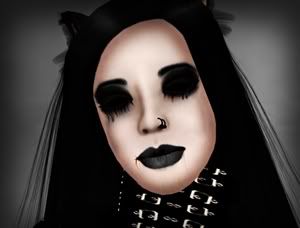 /Liza Veliz
Oi Magazine