Fri 05/14/10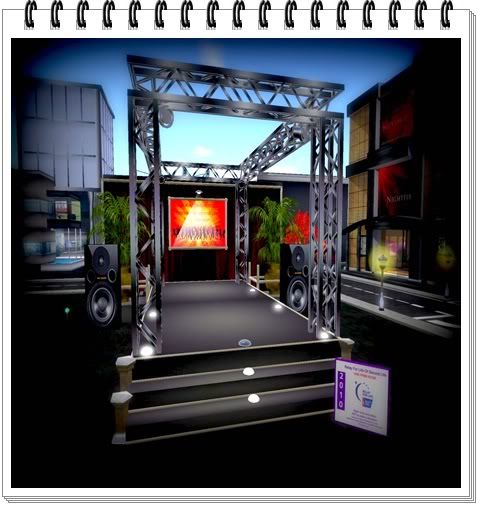 Live Music Stage at Club Surge


On Tuesday, May 11 Club Surge opened their doors for a grand opening party.
The club, owned by business owner/entrepreneur Scorpinosis Nightfire, made a grand gesture and donated all proceeds from their 12 hour event to The Relay for Life (RFL) Charity Organization.
In the 12 hour period, Club Surge and their staff and guests raised over L$20K. Even the scheduled DJs donated their time to this wonderful event in support of The RFL.
The DJs who donated their time were Cupcake Aero, Silvercloud Destiny, Layandria Sweetwater, Ired Runningbear, Demoneka Daehlie and Nani Xue.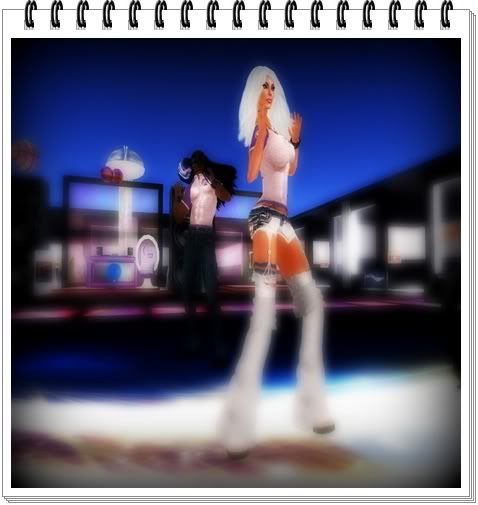 Scorpinosis Nightfire and Nani Xue


The opening day was led by DJ Cupcake, rocking tunes from country to rock and dance to Top 40 music. In attendance was none other than Scorpinosis himself and host Nani Xue.
Club Surge is open to all types of music, making this location a great place to listen and support all forms of music.

The layout is open and bright, an inviting space with a runway type dance floor.
The outer areas support local businesses but keeping it to a minimum.
This helps with lag issues while you are partying. : )
There is a stage to one side, also making this a great place for the live music scene.




DJ Cupcake and event attendees


A bit about the Relay for Life organization.
This organization is the American Cancer Society's signature fund raising activity.
In both worlds, it offers people to come together in an opportunity to bring awareness, much needed funds and support in the fight against one of the world's biggest health concerns, Cancer.
In Second Life, this annual event takes place in July each year bringing volunteers to form teams to have fun and walk a track just like in Real Life, meet those in similar situations, share and raise awareness and fund raise to provide funding for Cancer research and supporting programs for those living with or taking care of someone with Cancer.
In 2009, The Relay for Life campaign raised $274,000 for the American Cancer Society.
As well, there we participants from over 26 countries taking part in this campaign in 2009, making it an international movement. And now with the bridged gap between Second Life and Real Life, this event is a historical achievement.


To learn more about the Relay for Life organization in Real Life and to find out how you can help, please visit http://main.acsevents.org/site/TR?pg=entry&fr_id=25620.
In Second Life, please visit http://www.relayforlife.org/relay/secondlifedonations.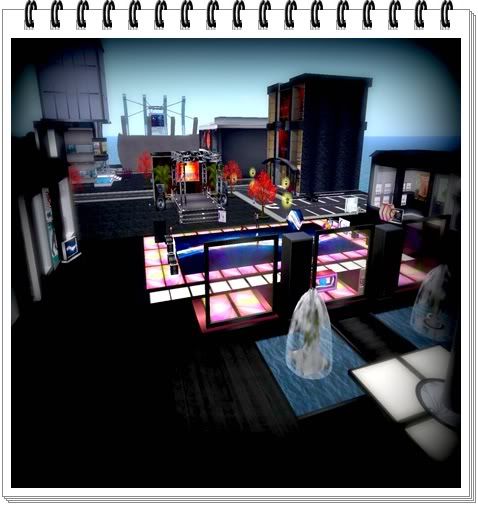 Airshot of Club Surge and shopping district


Biography on Mr. Scorpinosis Nightfire.
Owner of NightFire Entertainment, a entertainment, branding, marketing and public relations company. Nightfire Entertainment is the parent company for Club Surge, Club Olympia, The Success in Life Owners' Alliance, Spotlight TV, The DJ Nation, Club Cleopatra's and Nu Vibez Magazine.
All forms of media including film, music, literature, goods and services are presented in both Second Life and Real Life.
Nightfire Entertainment has a local Second Life office for in-world representation.
Here is the SLURL http://slurl.com/secondlife/Mackinac%20Island/142/63/22

My name is Jen Tafler, reporting for Press Pass Media