Mon 05/03/10
Hey gang! Nathalie your addicted shopper here to ask you a question..., What are you doin' tonight??...Don't know?, Not sure?.....
What are you waiting for? Put on that "posh frock" and let's go dance!
Let's go to one of those clubs that are specialists in presenting SL musicians performing on their stages.
If you haven't noticed, a new musical industry is here. It's growing fast. SL Musicians. They are here now. They are here to stay.

Ok, you're ready?...Looking fabulous? Now, where to!........Here are some suggestions to get you started:

Zak Claxton. He has been in business a while now and recently released an album on December 11 2009.
Zak is the American type of folk singer who does really well in the Second Life virtual setting.
His experience drove him to record those songs he played everywhere on SL stages.
Learn more about Zak at his website: http://zakclaxton.com



Zak Claxton


On the European side of SL is now a great guy who works very hard.
This guy, Jay Hurikan, is the owner of a company called Cisum Webzine, whose full interview we previously published right here at Oi Magazine blog (see our archives)
At Cisum, Jay, with some great sponsors like DXExchange, OI Magazine, Moolto and several others are presenting four shows a day from 10 am SLT to 6 pm SLT.
Some very talented artists have walked on stage there to do their life performance.
Cisum guarantees fees for the artists for some great special events. Geos Copperfield, Elvina Carlucci, Ciske Crumb, RB Hamelin, Chapman Zane... Yeah!, so much music all on the same sim.
Since April, Cisum has extended their hours from 10am to 6pm .
Hope you will enjoy it, Jay said with fire in his eyes, " I suggest you to have a visit at Cisum on the sim an get dancing while attending a great life performance"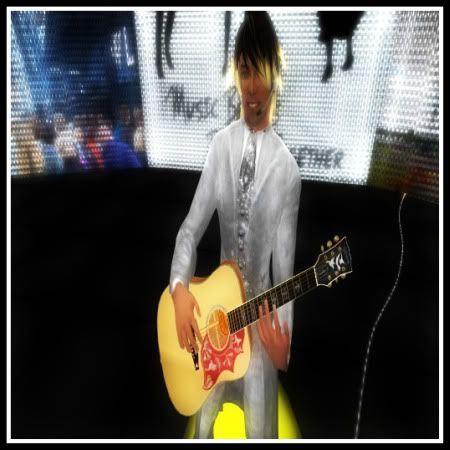 Cisum Webzine
SLURL http://slurl.com/secondlife/Kissena%20Park/14/170/22


Here are a couple of ladies that are truly my "faves", Lazy Mistwood (LazynOva) and Foxylady Pegasi. They were forming a beautiful duet, the softness of their voice brought fresh air to my ears.
They represent the new generation of SL musicians.
I suggest you give them a listen at: www.myspace.com/lazynova
I'm betting these two will have a great career as on SL and in real life.
"Let's go girls.....we are behind you and need you on SL. SL fans need some heros as well as we need in real life!"...Opps,..hehe..I love these gals!



LazynOva and Foxilady


Chapman Zane is another great one I like a lot.
With his great folk music and ballads he really knows how to makes you enter in his world. His melodic voice and his "pickin" just puts me into orbit!.
Chap released his first album in 2007 titled "Other Side Of My Heart", soon to be available on SL. Other Side Of My Heart is an eclectic mix of acoustic and electric jangle.
In February 2010, Chap will begin work on his second album, code named "Moonbow".
With the gracious and beautiful Ceithlan by his side, Chapman is performing on different stages on SL, always offering night after night a really great entertaining show.
www.myspace.com/chapmanjones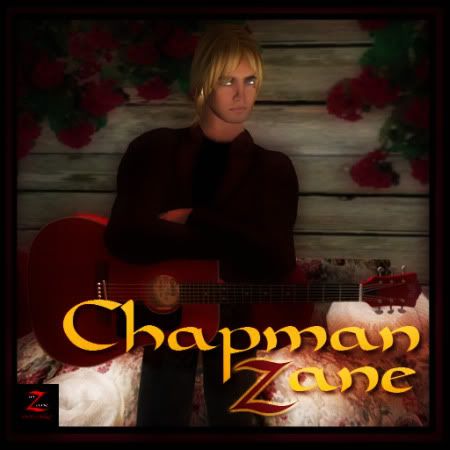 Chapman Zane


OnlyHalfCrazy Gumbo started singing when she was very young and she admitted being in music has brought her all the fun she needs to survive.
Every time she is on a stage she give all she can to provide her best performances.
Pure music, that is what she is made for.
She is offering, for your pleasure, a large amount of cover songs from several artists.
You can find her myspace at http://www.myspace.com/onlyhalfcraze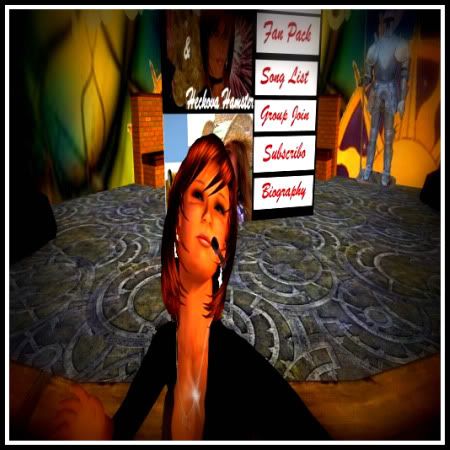 OnlyHalfCrazy Gumbo


Mack Humbridge is a great rock guitarist.
Born in the Central USA he knows how to make his guitar sing classic, modern and bluesy rock like hell.! You won't believe your ears.
I highly suggest that you stop by to hear him and dance dance dance and rock all night long.
I love him! http://black.neostreams.info:810



Mack Humbridge


Some recent studies report that people are at their computer for more hours then they are watching television every day.
Looks like the Internet is here to stay and it can be a real showcase for established and upcoming musicians.
Kisses....

Reporting for PressPass blog, my name is Nathalie Ember